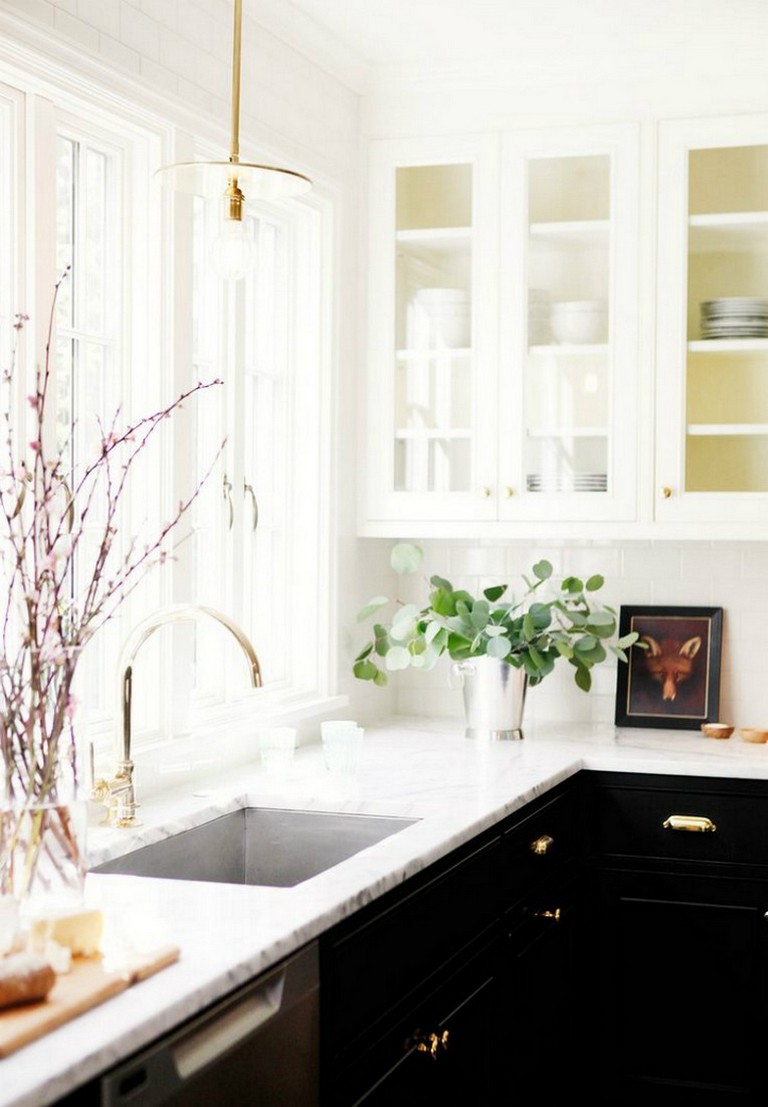 Decorating the kitchen is always challenging. Since a kitchen becomes one of the most important rooms at home, of course, you should be careful about decorating it. Yes, the best decoration concept will deliver a new decoration look and I am sure that it will please you, especially in your cooking time.
Well, for decorating the kitchen, you can start by thinking about the coloring aspect. Of course, coloring is the best part of the kitchen decoration since it will influence the whole decoration project. It means the ways you are coloring the kitchen will shape the kind of a kitchen that you have.
On this occasion, we will talk about the stylish black kitchen design. Are you familiar with this kitchen decor concept?
I am sure that people are rare applying black as part of the coloring idea. However, with some creative ideas, black can be a useful color to beautify the room decoration, including the kitchen decor concept.
Then, what to do in applying black as part of kitchen coloring?
Contrasting the color becomes what you need to do. Yes, black will work maximally with the contrast. Here, the black and white concept is an interesting idea to be chosen by you. For example, you may cover the wall with the white color. Then, you choose the black kitchen cabinets for contrast. You may see some samples to know how great it is.
Adding some accessories also can be a nice idea to be done. To maximize the decor concept for beautifying the kitchen, apply some small racks there. Here, you may use the stainless steel racks to arrange your plate and others.
We have several samples of kitchen decorating using the black stylish concept. The samples can be the reference before you start the decor project. Well, find it and enlarge your knowledge about kitchen decoration!