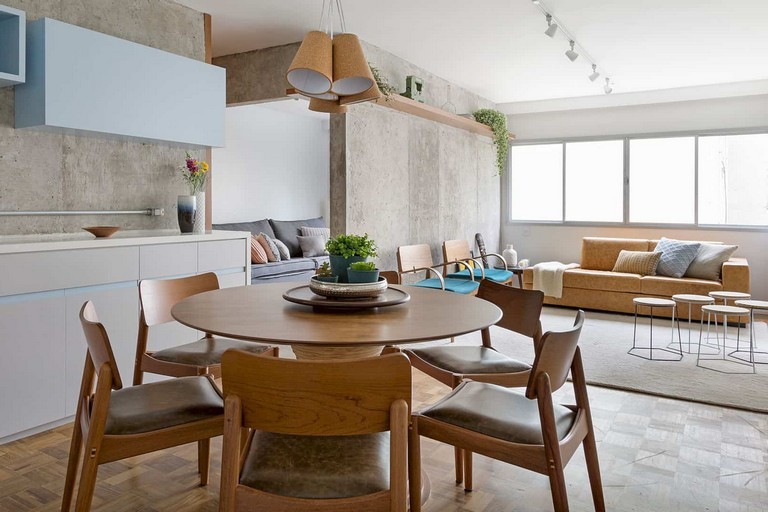 Moving to a new apartment is always exciting but you will have a big task. It enquires big efforts to decorate your new apartment. In this case, you do not need to spend too much money because DIY apartment decorating can be a wise choice. Even more, beginners can also do this with ease. Here, we share many plans you can try for your new apartment.
You can start with a DIY crate TV stand. With just four simple crates, you can arrange them like this to make it become a creative TV stand. It is terrific, is not it? Under the TV, you can use the crates to arrange books, vases, or anything else for enhancement.
DIY terrarium spring room decor can also be your next idea. With this DIY project, you can make your days feel like spring. You will like to have a garden inside your own apartment. It does not take too much space so that it is appropriate for a minimalist apartment.
The next plan can be a DIY pallet photo transfer art. If you are a fan of pallets, displaying your own arts on the wall will be great. What you have to do is to create pallet arts. It will make your arts much more creative. Here, you have to find the color scheme that matches to this decoration.
Mirror can also be your DIY project. If you have a mirror, just add items to the surrounding of it. If possible, painting them will be better. It may not be appropriate for beginners but you must try it because it really looks stunning.
Another DIY apartment decorating you can try is a rainbow metallic wall art. This bright & colorful wall art can be a perfect DIY project. Everyone can do this. In this idea, what you need is a big creativity.
image source : pinterest.com