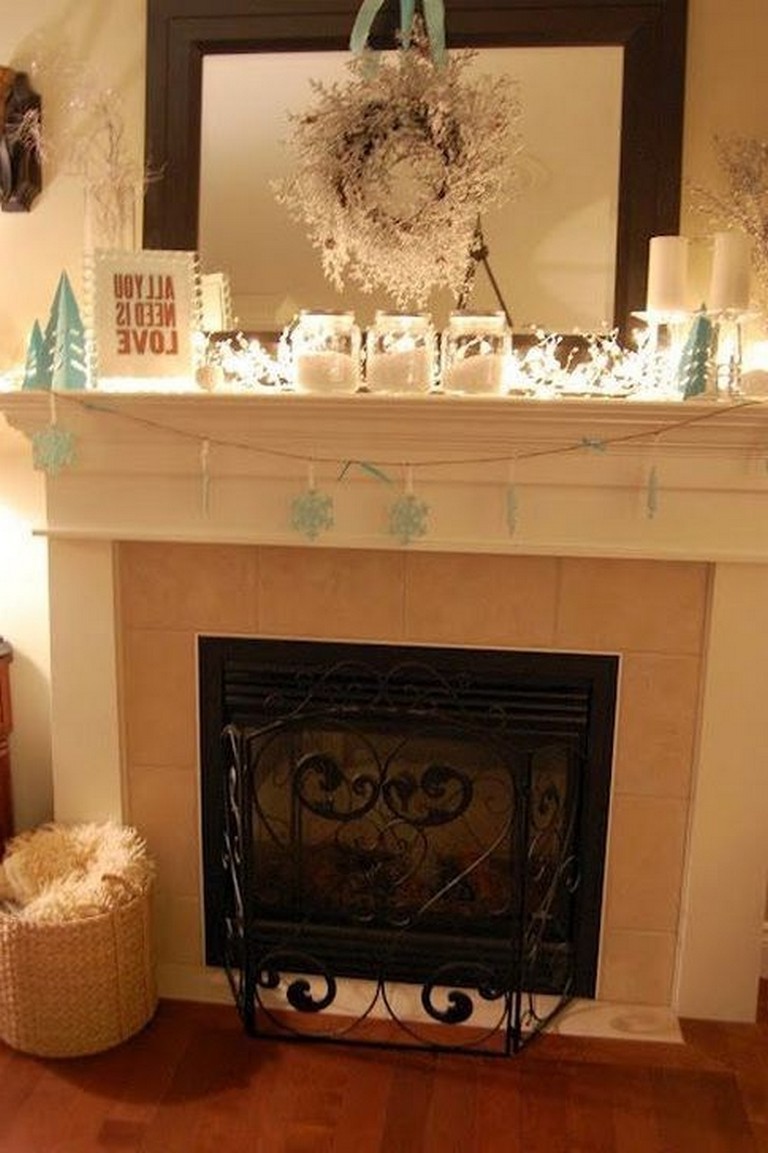 When the winter comes, matel decoration becomes one of the most favorite plans. With a mantel decoration, you will find that your home is very eye-catching even when the first time you enter it. It can also reflect your style. If you want to update your home interior to welcome the winter, the following mantel decoration ideas can be applied into your own home.
One of the ways how to apply mantel decoration is by adding greenery. You can add it around the fireplace. In fact, greenery can create a more feminine look. In addition, it also adds the beauty and fresh feel. Anyway, your home interior will look much more beautiful with extra greenery. Greenery will be best placed on the mantel so that it is organized neatly.
The next idea of a mantel decoration is by using mirrors. Mirror is multifunction. You can use it for artwork. That is why works on any style of home decoration. For the best look, just select mirror based on your desired size and shape. As we know, mirror will also brighten your home interior. It can be applied in your living room, bedroom, bathroom, or any other room. It looks stunning when you place it on the mantel.
Mantel can also be used for tech. What I mean is that you can put TV, radio, or other gadgets on it. When you do this in your living room, it will be very impressive. Your family room will also be more enjoyable with this idea.
During the winter, you can put winter-related accessories on the matel for the decoration. For example, it will be amazing to have a collection of small Christmas tree accessories. Displaying them on the mantel will impress everyone. Anyway, it can be considered one of the most awesome mantel decoration ideas.
image source : pinterest.com